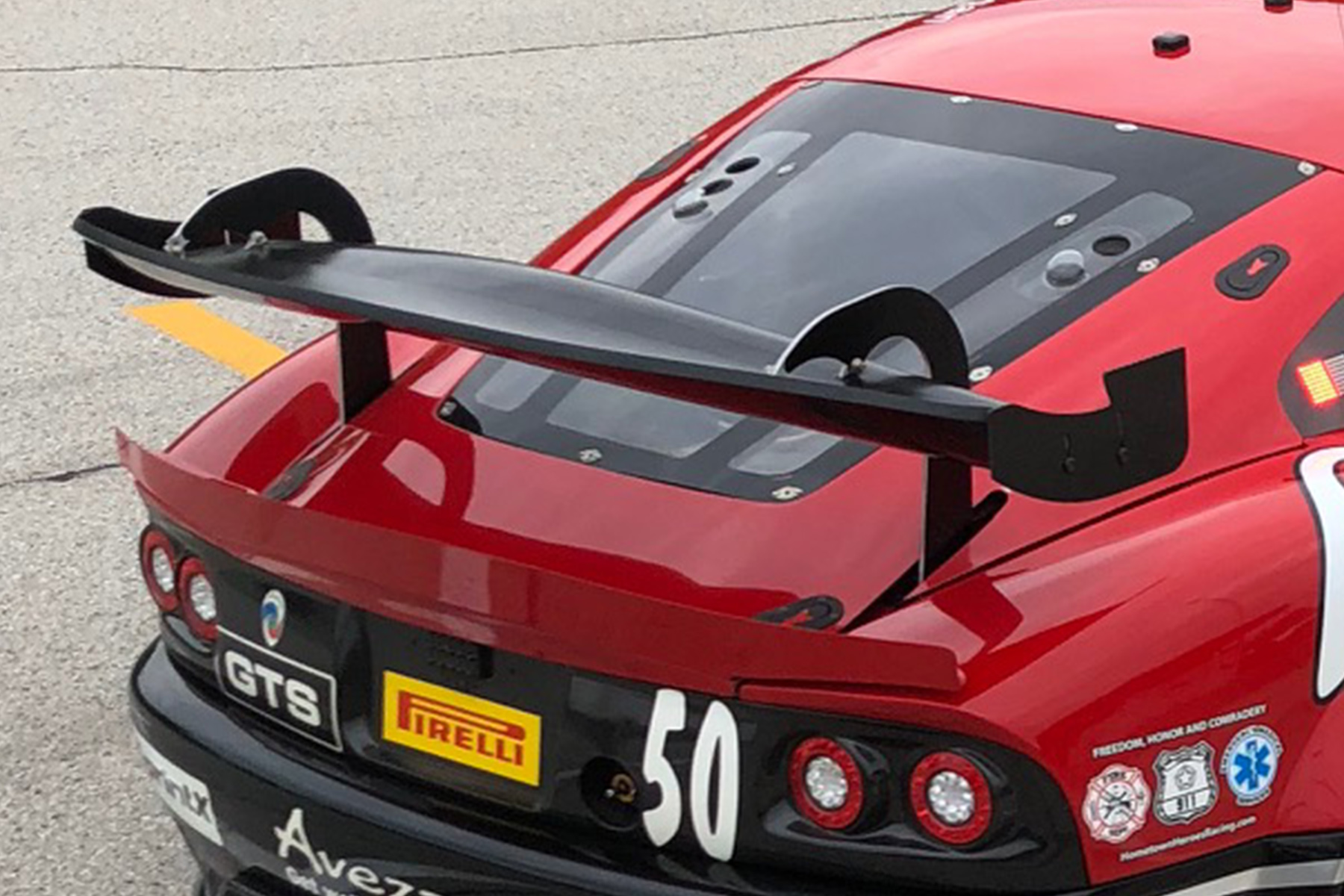 Composite Rear Wing for GT Race Car
Challenge:
Our customer needed to optimize lift and drag coefficients for a better performing wing while maintaining weight and stiffness targets. The resulting shape featured complex geometry on both the external shape as well as the internal ribs and spars. DeltaWing Manufacturing was called upon to design and build the tooling and components as well as assemble the finished product.
Solution:
A 2-piece design was chosen which incorporated the main stiffening spar into the upper wing skin. The design reduced parts count, lowered weight and simplified assembly. With the simplified design, the lower wing skin mold was able to double as the main cradle for the assembly fixture thereby saving on overall tooling costs.
Processes Used:

3D CAD Modeling for Design
5 Axis Machining of Patterns
Prepreg Layup of Components
Autoclave Curing of Components
Adhesive Bonding of Assembly
CNC Machining of Wing Mounts
CMM Quality Inspection
Result:
The finished assembly met all customer requirements for form, weight, and stiffness. The project was completed on budget and met the customers very tight timeline.
We are proud to design and produce high performance composite assemblies. Our customer was extremely pleased with the outcome and the overall performance.